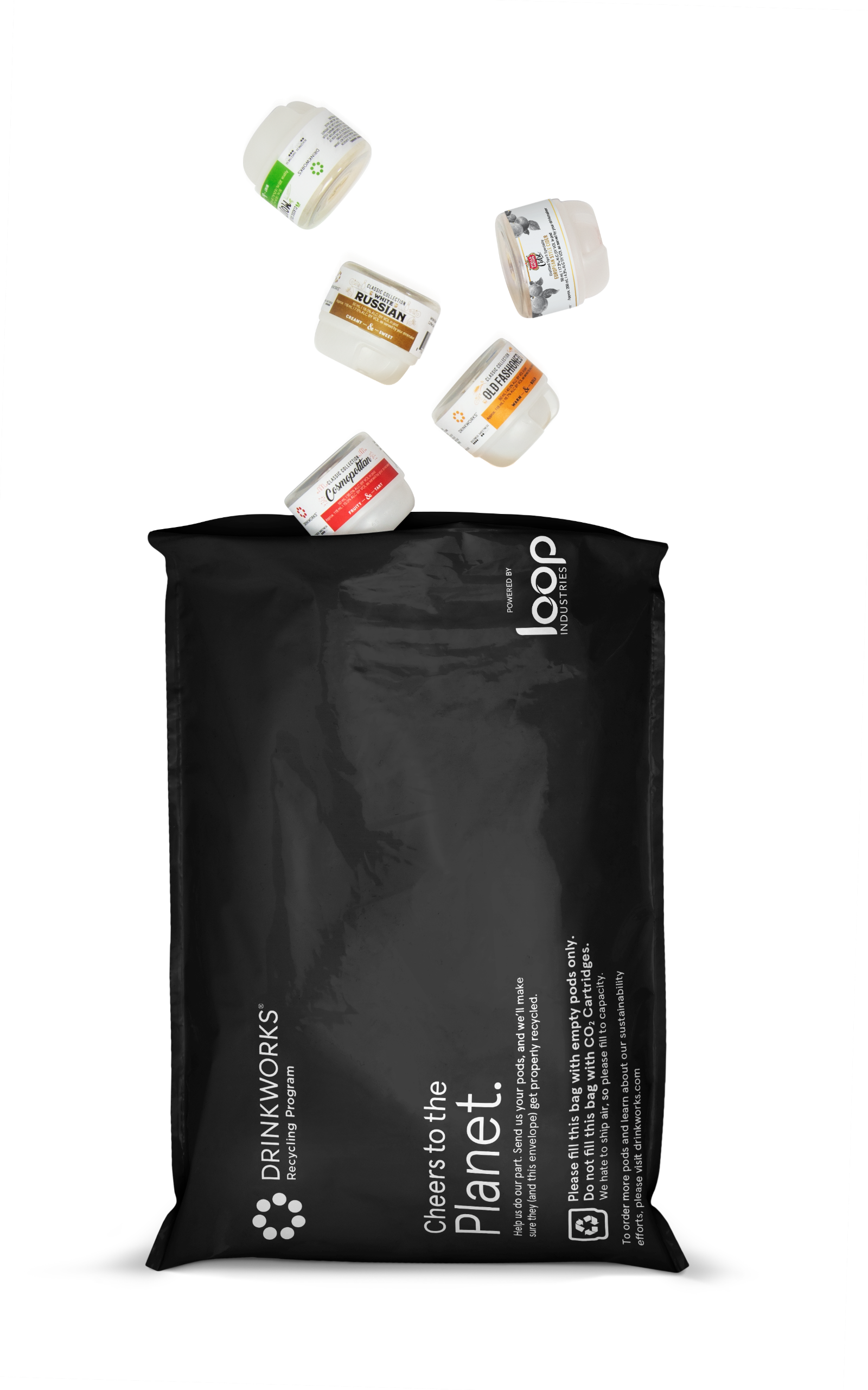 Drinkworks offers free and convenient upcycling in partnership with Loop Industries.
We are proud to be in partnership with Loop Industries – a leader in sustainable plastics innovation. With this partnership, we are able to offer our consumers a free and convenient way to upcycle Drinkworks Pods. Upcycling allows us to divert waste PET from landfills and shared natural areas and keep it in the economy for future generations.
Learn about UPcycling with loop
Learn how to get involved
Explore our signature crafted drinks.
The best of the bar is now at your fingertips
View All Drinks
Four drinks in each tube
Prices may vary depending on location and availability
96%
"Very Satisfied" and
"Satisfied" Customers!
When asked "Overall, how happy are you with your Home Bar?"
See our testimonials
4.6/5
221 Customer Satisfaction Reviews
Our Top Shelf Service Team is ready to help answer any questions about your new Drinkworks Homebar..
Contact the Top Shelf Service Team
The Drinkmaker
Single serve bar quality Cocktails, Brews, and Wines…
all at the touch of a button.
Available in select markets only.